Free introduction session 
Are you looking for personal support?
Do you want to know if we click?
Do you want to ask some questions about working with me?
Then book for free a 30 min introduction session through video call with me!
What others say about working with me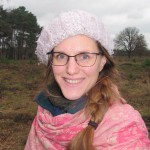 "Thank you Chris! I would like to do more workshops with you. I'm going home with some practical tips and a sense of purpose and confidence in the process that I'm going through with my daughter. The workshop was very valuable to me. You guided the workshop with lightness and humor and created a pleasant space to get in touch with what feelings are going on. The information is practical and at the same time we're looking together at deeper layers of life in ourselves as parents. Your advice is tailored to my personal situation. "
Rimke Koper, participant Attachment Play Workshop, Amsterdam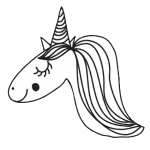 "Dear Chris, It was lovely to meet you today and thank you for such an insightful session. The content of your workshop Parenting with Patience really does get to the heart of human interaction and our thoughts, and your explanation of the theory helps to put our thoughts into context. Thank you also for the worksheets which will really help to remember these insights for the future. I'm so pleased to now have some actionable things to work with from now on, and am happy to have also gained some lovely friends to continue sharing with. Thank you for listening, for your experiences and tools and techniques which I am sure will enable much more play, fun and laughter in our home! I will be sure to share your details and my experience with other parents. Thank you again and best wishes, Jo"
Jo Molina, participant Workshop Parenting with Patience, London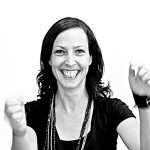 "Full of ideas and looking forward to play, I'm going home again! So much fun to learn more about playing and how to use it with your kids. "
Ananda, participant Attachment Play Workshop, Amsterdam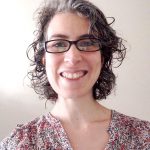 "Hi dear Chris! I hope you're enjoying your Friday evening! I wanted to send you an update of these past weeks. I feel like this new awareness and all the new information have been AMAZING. It takes a lot of work to change the ways we operate with and I'm now so aware of how often I'm in survival mode. What has become SO clear to me is when one of my children needs to empty their bucket. It's amazing to watch them cry and feel like, "ah, here we go" and exhale in relief as opposed to cringe in stress. Thank you, Chris!!!!!!!!!!!! Big hugs and happy weekend! Halima" Halima, mother of 2, Chile 
What?
In our 30 min introductory session we you'll get:
Clarity on what your struggles are.
How you can step out of your struggle.
Sense wether you'd like to work with me.
Understanding how I help you be the parent you dream of being!
Full Consult?
I have different packages, suitable for your situation!
We can meet:
in my practice in Amsterdam West (when in London or Santiago there),
through video call
or at home (babies or in foreign countries)
Book your free 30 minute call!
I'm looking so much forward to meet you!
Much love,
Chris