AWARE PARENTING ACADEMY
start february 2022
---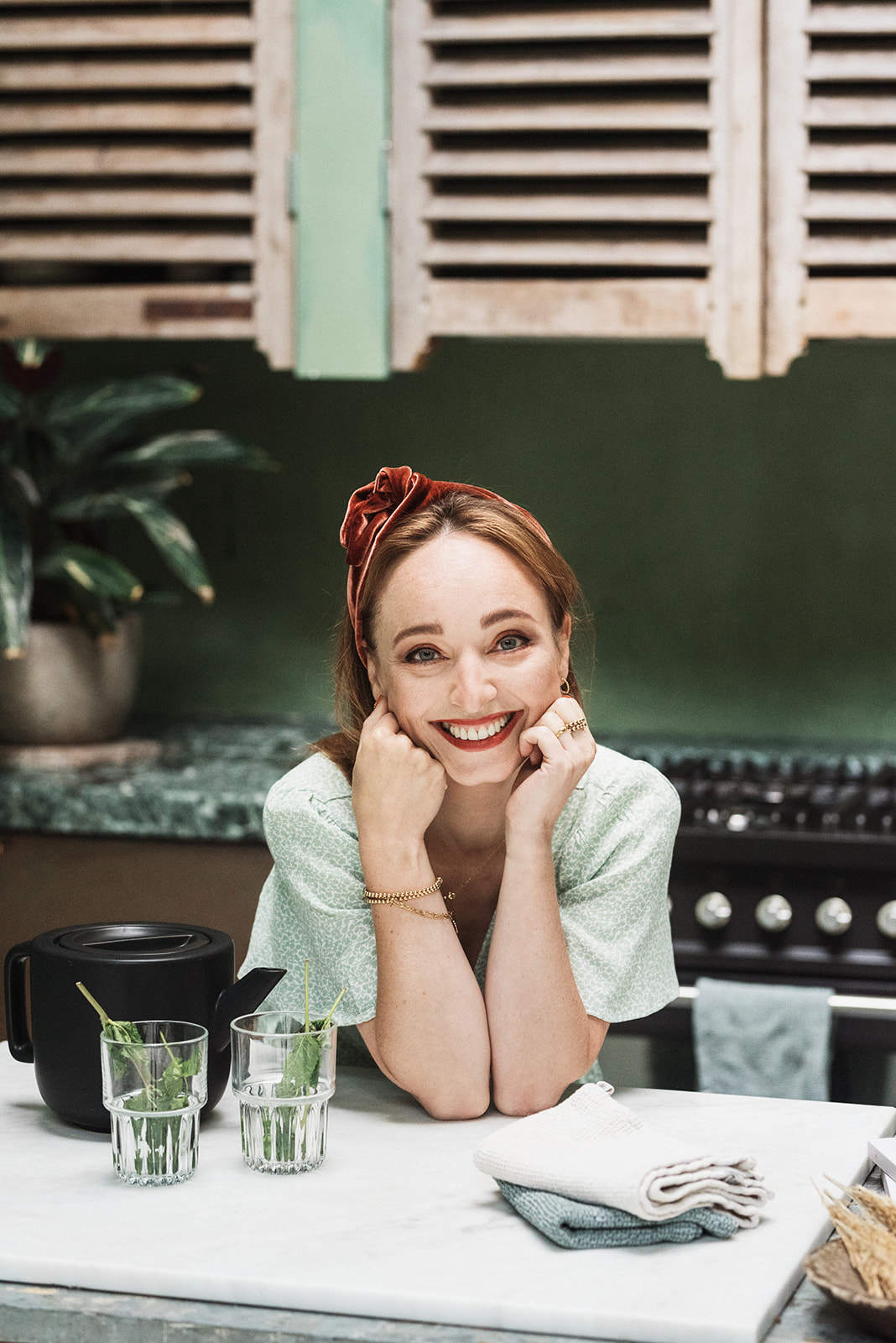 AWARE PARENTING ACADEMY
this yearprogram starts start february 2022
Get an in-depth training in Aletha Solter's Aware Parenting approach and learn how to share the work with others.
LEARN HOW TO HELP OTHER PARENTS CREATE JOYFUL, TRUSTING RELATIONSHIPS WITH THEIR CHILDREN,



WITHOUT HAVING TO RELY ON PUNISHMENTS OR REWARDS.
---
Join the groundbreaking program of Chris Muller (MA),
the first level two Aware Parenting instructor in the Netherlands!
---
This is the first intensive, in-person Aware Parenting Academy in the Netherlands.
This is a training unlike any you've experienced before.
Are you passionate and do you have a dream?
Imagine you could teach others about the philosophy of Aware Parenting.
It's time for the world to be filled with joy and compassion. Together, let's replace alienation, isolation and aggression with love, connection and joy!
It's time to stop dreaming. Yes, I'm talking to you!
Time to stop dreaming and start taking action!!
Learn how to support families, teachers, professionals and so many more people to create trusting, secure and warm relationships, so that children grow up to be adults who are in loving connection with themselves and their environment.  
So that later they suffer less from their internal critical voices, experience less guilt, less shame, less ego, less perfectionism and more compassion for themselves and others. 
This is your call to help build that world and start living your dream!
It's time for you to take a stand for what you want to see in this world!
you could see parents enjoying their kids and finding more joy and ease in their parenting roles.

You could see parents looking at their children with love and affection again.

You could see teachers take the time to really understand the children in their care, instead of judging or labelling them?

You could give teachers tools so they don't have to punish children with time-outs.

You see professionals look at children as respected beings, instead of seeing them as a problem or having a disorder.

You see hospital staff having a good understanding of birth trauma and know how to help children heal from it.

You help reduce childhood trauma.

You support adults in giving children a safe, loving childhood.

You're able to earn a living doing this valuable work.

You show other people that dreams come true.
It may sometimes sound impossible to make changes in the world we live in today, but as an Aware Parenting Instructor you can certainly make a difference.
I see it every day in my practice. Every look of sadness or relief in a parent's face touches me deeply. The change in families.. children that can flourish and feel understood.
Not only can you help transform stressful family dynamics, and bring more love and joy into families, schools, and other organizations, in doing so you will make this world a more loving place —  step by step, child by child.  
You have the power within you to make changes in this world. You can make this world more beautiful!  ABut… not just from your head, but alsof from your heart. You will have to step into your power, use your qualities and take ACTION!
In order to be able to guide others well, you also need guidance. Someone who helps you to take these steps, helps you to deepen your understanding of the philosophy in a warm, safe group which supports you and has the same passion as you!
So..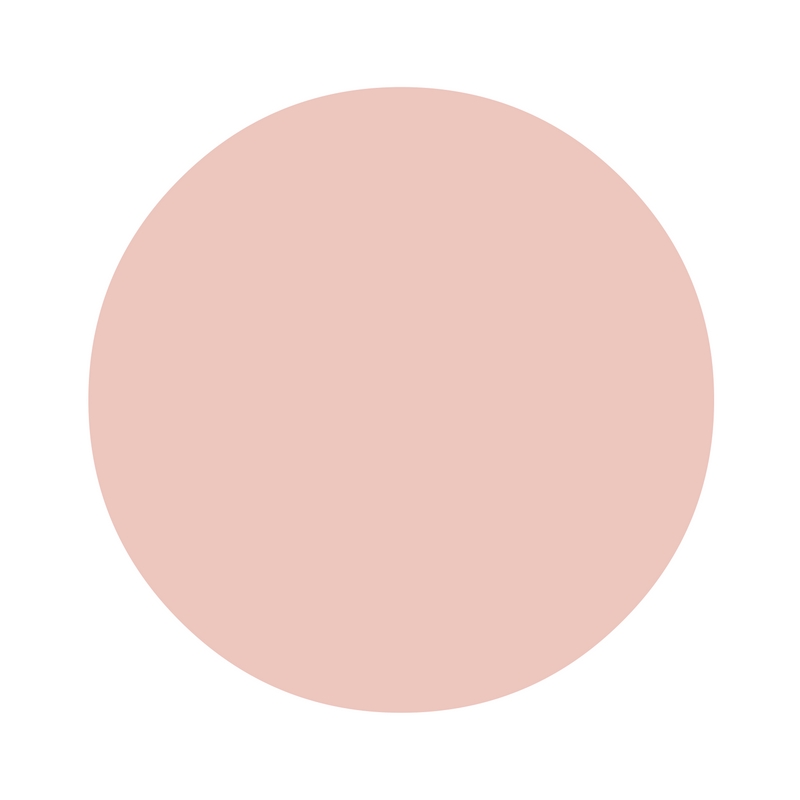 DO YOU WANT A DEEPER UNDERSTANDING OF AWARE PARENTING TO USE IN YOUR WORK?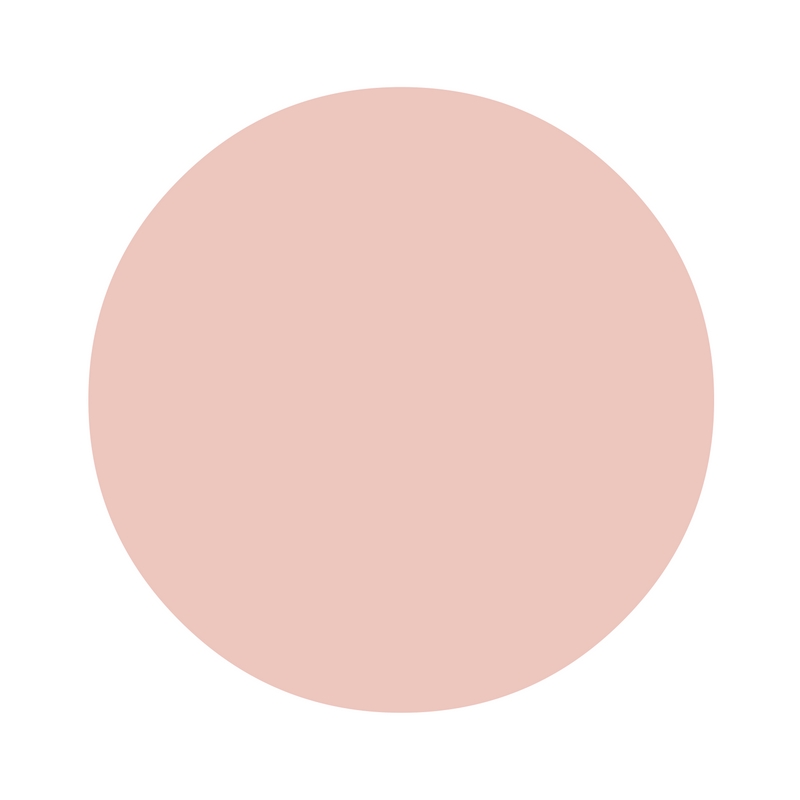 DO YOU WANT TO CREATE MORE CONNECTION AND JOY BETWEEN ADULTS AND CHILDREN?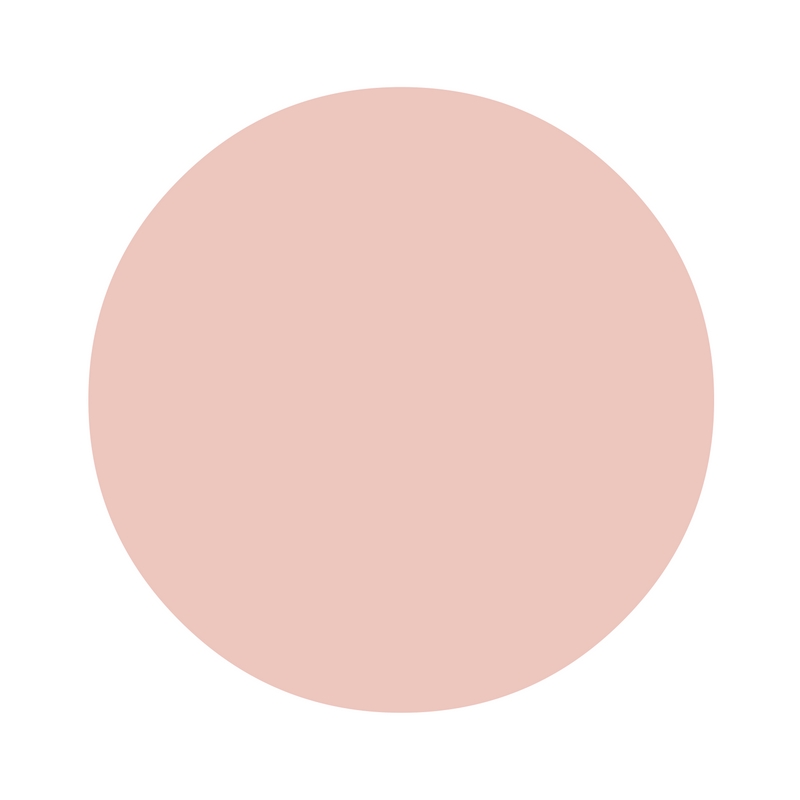 WDO YOU WANT TO DEVELOP YOUR KNOWLEDGE OF THIS TOPIC AS A THERAPIST OR COACH OR TEACHER?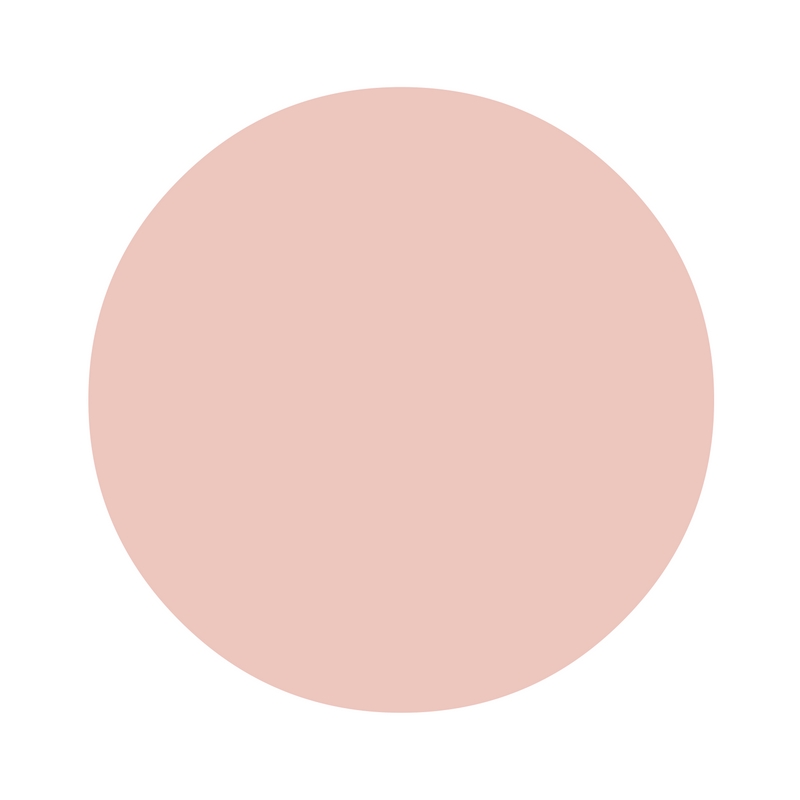 DO YOU WANT TO MAKE THE WORLD A MORE LOVING PLACE?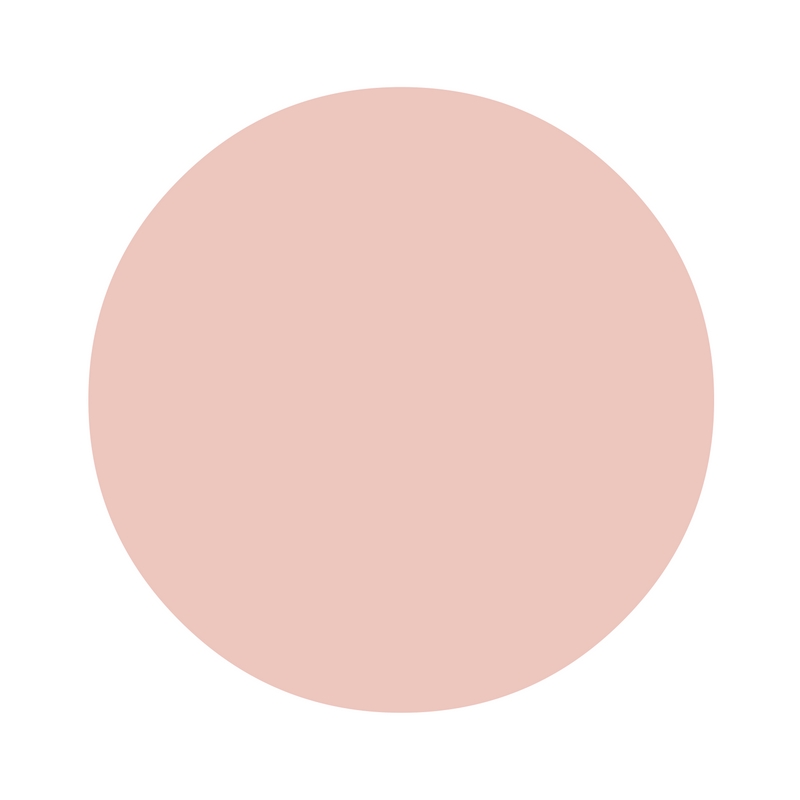 DO YOU WANT THE SUPPORT OF A FANTASTIC GROUP TO BRING THIS INTO THE WORLD TOGETHER?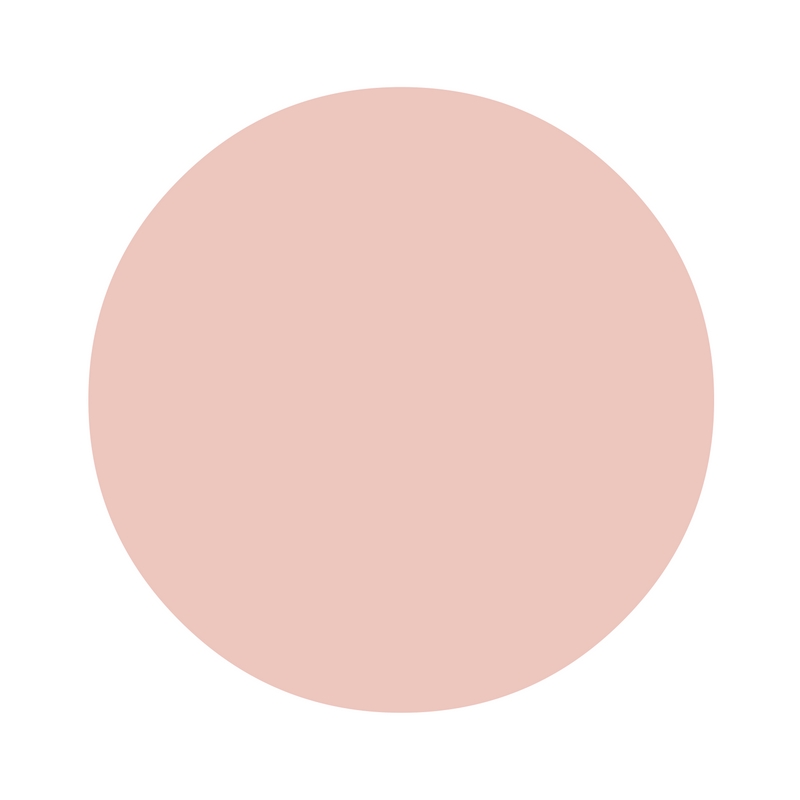 DO YOU WANT TO HELP PARENTS, TEACHERS AND OTHERS DEVELOP CONFIDENCE IN DEALING WITH CHILDREN?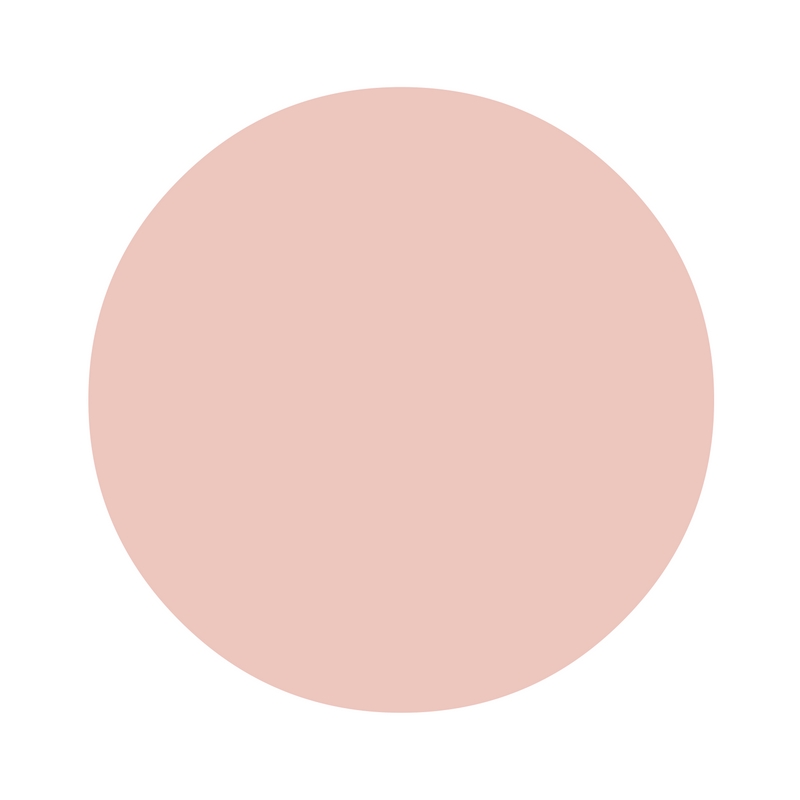 ARE YOU READY TO TAKE ACTION?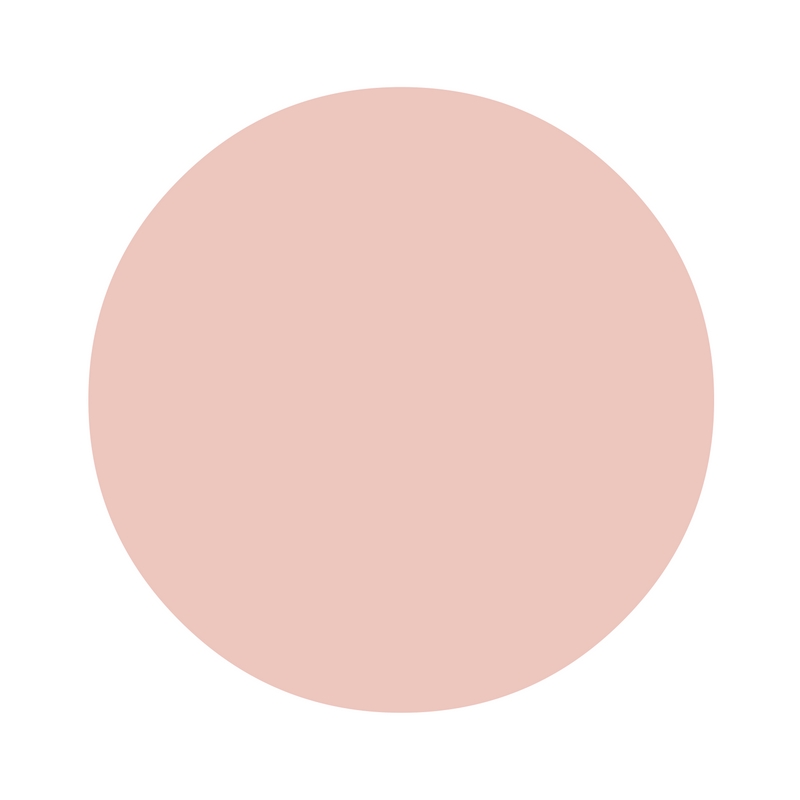 DO YOU WANT TO FACE YOUR FEARS AND MAKE YOUR DREAMS COME TRUE?
Stop waiting
and join us!
because The Aware Parenting Academy is 100% for you!
a place for dreamers!
a place for doers!
a place for people with passion!
 so..
ready to start the best journey of your life? 

 
Join the Aware Parenting Academy
by psychologist and Aware Parenting Instructor level 2 Chris Muller, MSc, BTA
FOR PROFESSIONALS AND PROFESSIONALS IN TRAINING
This powerful program can help anyone, from beginners who want to start teaching Aware Parenting workshops to experienced coaches and therapists who want to deepen their work with knowledge of Aware Parenting and grow their skills in it. 
max 8 participants
5 spots left
start february 2022
Do you feel butterflies?
 Would you like to explore the possibilities?
Wondering if this is for you?
 
Click the button below, fill out the form and then we will schedule a call to see if there is a click and see whether this is for you!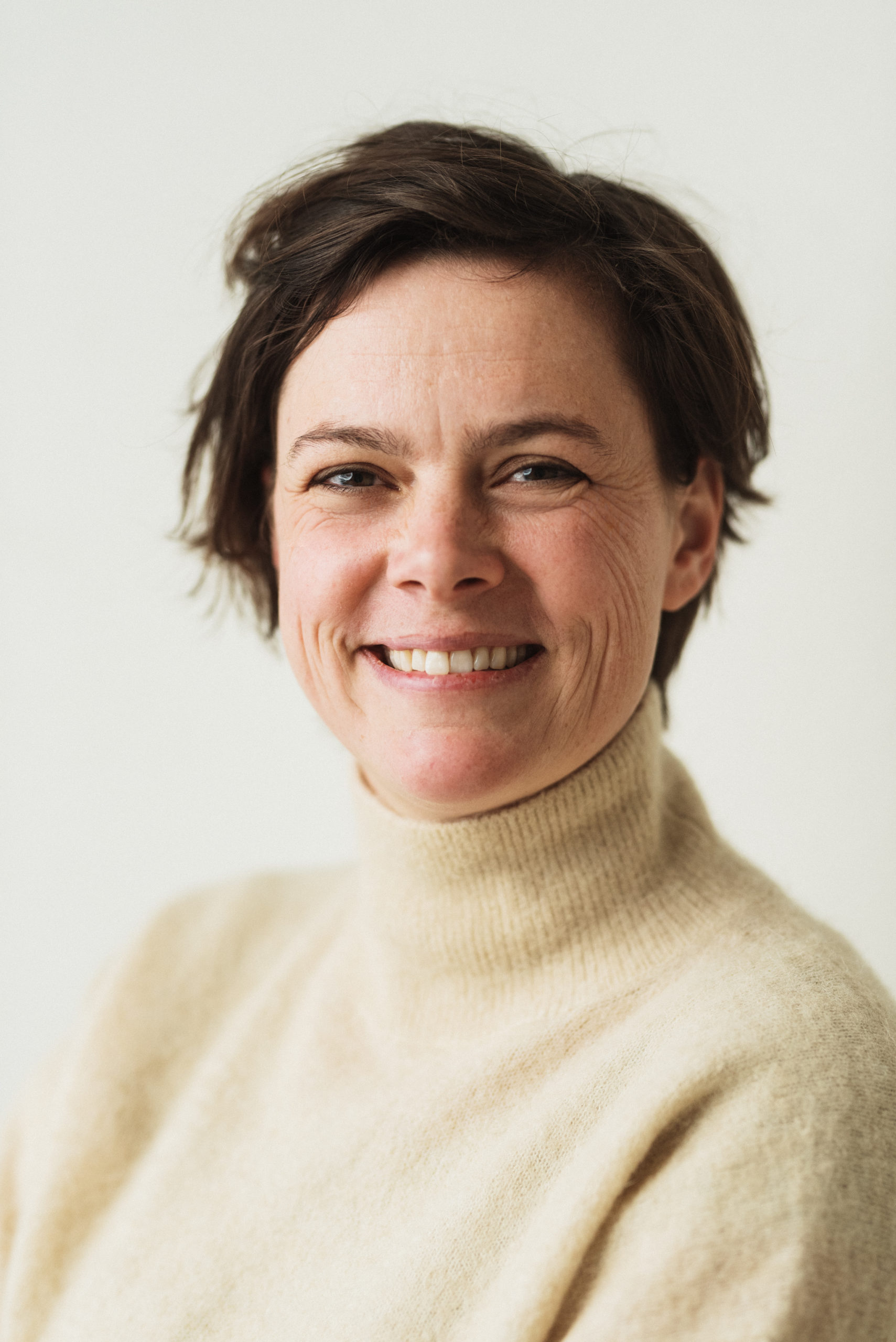 a wonderful, beautiful and lovely journey
---
"Chris, I love you! Your smile, your playfulness, your warmth. Your incredible knowledge and experience. The sense of trust that prevails in your teaching. You don't just teach us, you live the wisdom, and it shows in everything you do. Under your guidance, I noticed such a change in myself and my children. I think Aware Parenting should really be spread as far as possible in the world. I want to teach this to parents because it will bring them so much joy, lightness and confidence in raising their children. Play is gold! Play is the the safe-zone, the connector, wow! Crying is wonderful! It relieves, it clears, it soothes. There is now so much fun at our home, it's incredible. Jokes, play, a sense of ease and so much fun I'm confident in what I'm doing and very aware of the reasons behind what I do. I can see past my children's seemingly difficult behaviour to try and understand what they actually need. Addressing that need, now that I've figured it out, is so much easier than bickering about how they behave. Even on off days I am calmer, softer. I have faith that something is apparently going on under the surface, and it will become clear when the time is right. What I like about The Aware Parenting Academy  is being with like-minded people. The trust that Chris always shows in everyone's process. The modules you can take in at a nice pace so you don't get overwhelmed. The rhythm of seeing each other and the alternation between online and offline. I really like the alternation between theory and practice. The practical exercises really add depth. I have never heard so many new and, to my mind, logical things about children, their needs and how you as a parent can respond to them with an eye to you as a parent and what you encounter therein (in terms of beliefs, pain from the past, etc.). In The Aware Parenting Academy  there's not only a focus on what to do, but also how exactly you can do it in practice. Specifically, raising children without punishment. During The Aware Parenting Academy  we focus on how you can do this, what gets in the way and what resources you need. So wonderful! In addition, the group feels 100% safe, and that has a lot to do with the trust that Chris radiates to us all. If you are like me and feel/know that it is time for a new, well-founded, loving way of parenting with which you support parents in their own process and through which you ensure that their children feel seen, heard and loved, then do The Aware Parenting Academy . How beautiful is it if you can contribute to sending this into the world? And Chris, I really think you are doing a fantastic job. The foundation you create, your knowledge, your enthusiasm and your confidence make this a crazy and wonderful journey. Thank you!"
Damiet van Stek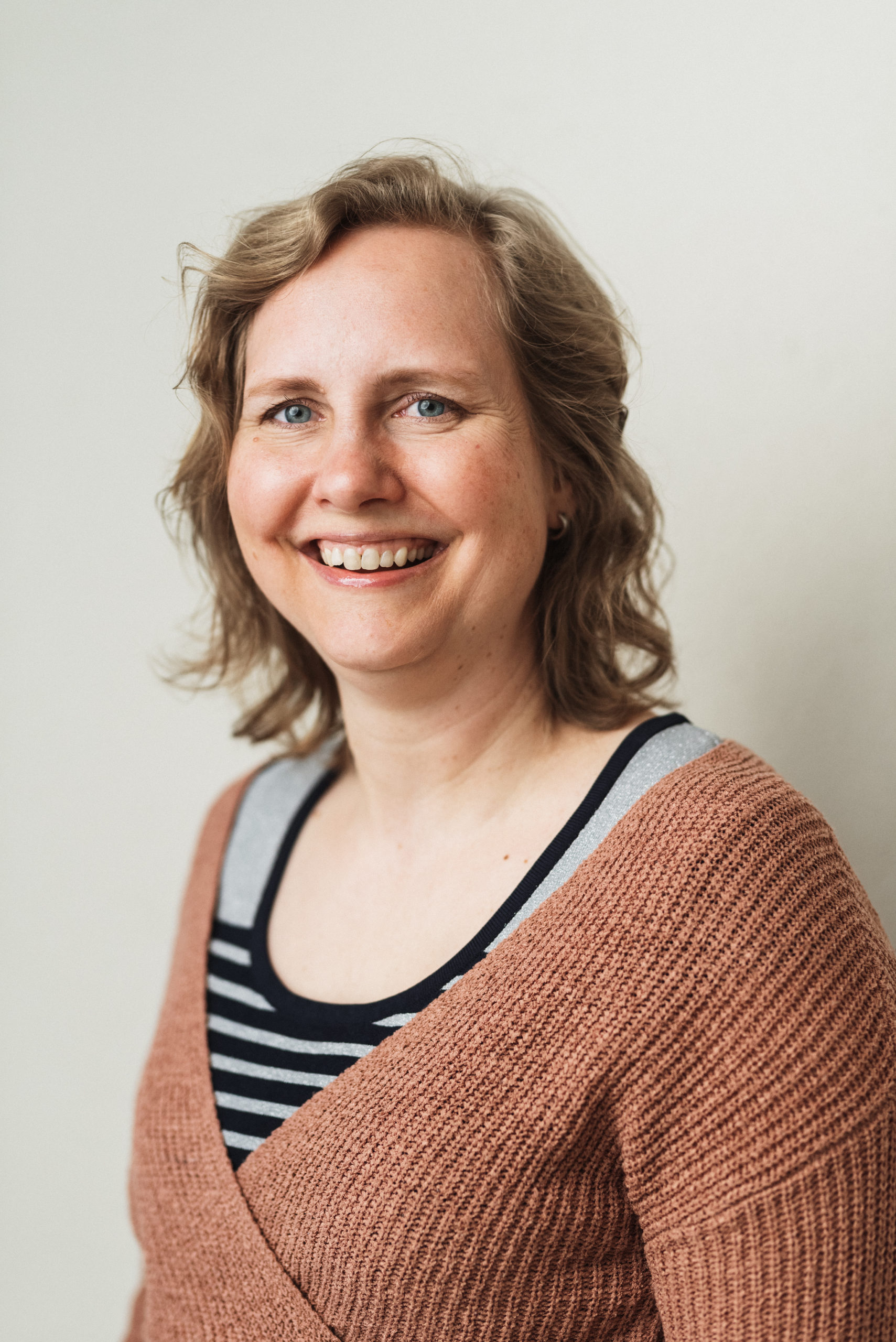 very warm training where love and respect prevail
---
"Chris is a lovely, warm facilitator. She lovingly encourages you to push your limits and step out of your comfort zone. I've seen great changes in my family since applying the philosophy of Aware Parenting.There is more love, more connection and more fun. I wanted others to experience this as well, and wanted to do my part to spread more love and connection and create space for children and adults to experience their emotions. Chris shows you that parenting is not about perfection. Even though I still struggle from time to time with applying Aware Parenting in my family, I already know a lot and have a lot to bring to the world. I'm seeing where I am of value to help other parents and professionals grow and gain insight into patterns and habits that are not helpful in raising children. As a result, I feel more confident in the knowledge and application of Aware Parenting. I've alos learned to coach from my intuition in order to be able to support other women (and men) in coming to terms with their sources of pain so they can heal and grow in their parenting. Together with Chris Muller and the other wonderful women who supported me in the group, I dared to start my own coaching practice. I loved to discover and learn together with other wonderful women in The Aware Parenting Academy . To be able to support each other and receive support from them. It is a very warm education where love and respect prevail. I don't know any other training where people treat each other with such love and respect. Where there is room to grow and develop without the pressure or fear of not meeting goals or deadlines. And where you can achieve great things without this fear and grow from your inner motivation! If you see the benefits of Aware Parenting in your family, or that emotions are an essential part of behavioural problems, or if you really want to get to the root of the problem and do more with it, then you need to do the Aware Parenting Academy!"
Carina van den Brink
Here's what you'll learn:
1.
A CRYSTAL CLEAR UNDERSTANDING OF ALL THE BASIC CONCEPTS OF AWARE PARENTING
SO YOU CAN USE THE APPROACH IN YOUR WORK.
2.
TOOLS TO HELP FAMILIES, TEACHERS OR PROFESSIONALS WITH VARIOUS ISSUES, AND THE ABILITY TO  CONFIDENTLY FACILITATE THIS APPROACH WITH THEM.
3.
A SIMPLE BUT PROFOUND APPROACH TO REALLY UNDERSTAND CHILDREN'S BEHAVIOUR (SO NOT AN OLD MODEL DRESSED UP LIKE SOMETHING NEW IN A NEW DISGUISE, LIKE SO MUCH OTHER PARENTING ADVICE!)
4.
BE ABLE TO EXPLAIN IN CLEAR TERMS TO OTHERS HOW THEIR KIDS' BEHAVIOUR WORKS.
5.
KNOW WHAT YOU STAND FOR AS A COACH AND THERAPIST AND WHAT DIRECTION YOU WANT TO GO TO SO THAT YOU CAN CONFIDENTLY BE THE COACH OR THERAPIST YOU WANT TO BE.
6.
DISCOVER THE POWERFUL TOOLS TO HELP CHILDREN PROCESS MAJOR EVENTS AND TRAUMA SO THAT 'PROBLEM' BEHAVIOURS ARE REDUCED OR DISAPPEAR.
7.
EXPAND YOUR TOOLSET TO DEAL WITH CHILDREN, WITH THE MOST POWERFUL TOOLS LIKE PLAY AND EMOTIONAL PROCESSING, SO YOU CAN HELP CAREGIVERS TO STOP & PREVENT CHILDREN ACTING OUT IN A LOVING WAY.
8.
HELP CREATE A VOCAL AWARE PARENTING MOVEMENT, AND SPREAD LOVING PARENTING AROUND THE WORLD.
9.
FEEL MORE CONFIDENT WORKING WITH AWARE PARENTING.
10.
SHARE THIS JOURNEY WITH LIKEMINDED OTHERS, FEEL SUPPORTED AND WORK TOGETHER TO STAND FOR AWARE PARENTING!
AND MORE!
SO…
you are going to take Aware Parenting into the world and help the new generation have aware and loving childhood!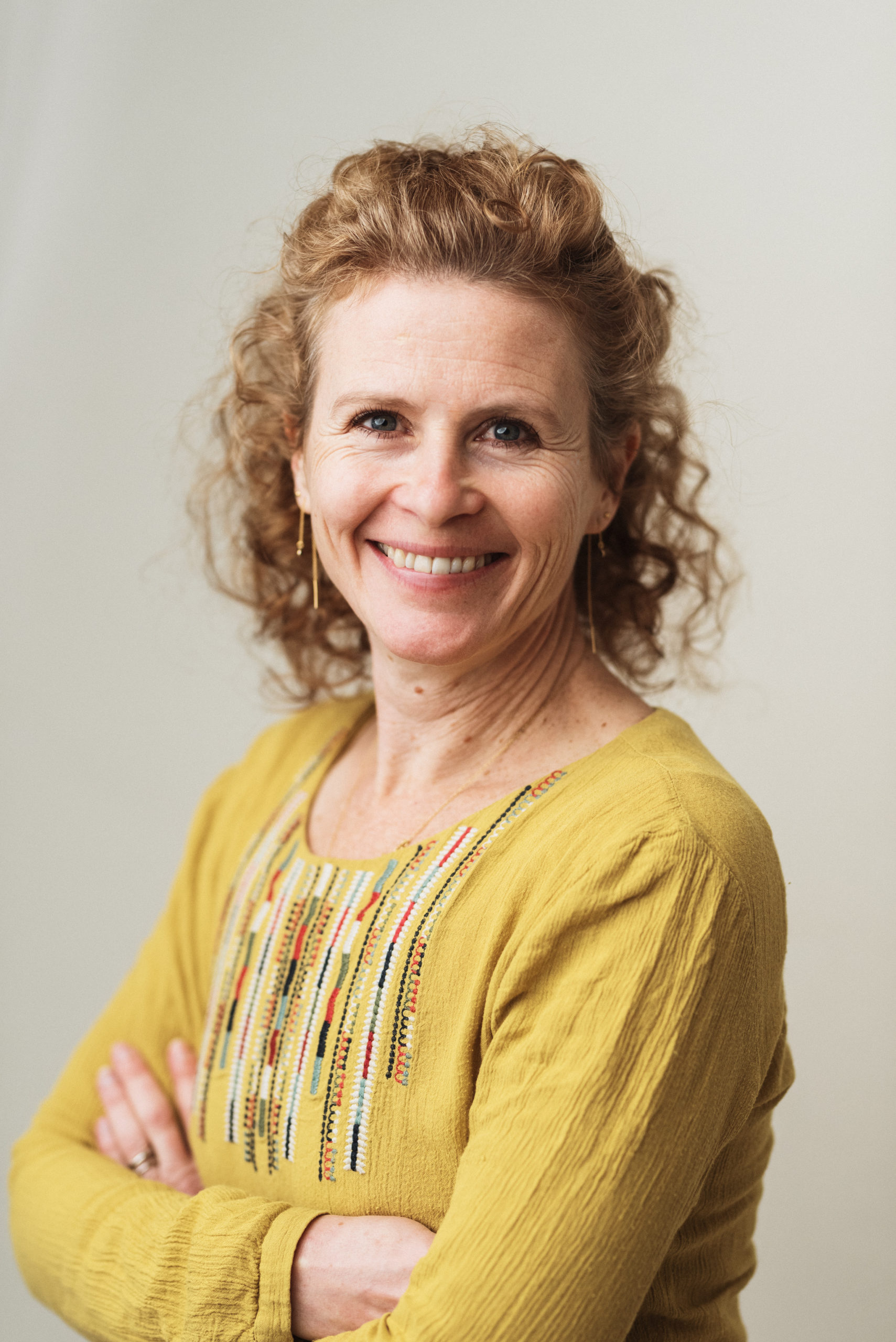 confidence that i can integrate this into my work
---
"I'd been aware of Aware Parenting for a number of years, but I couldn't manage to complete the path of certification on my own. The Aware Parenting Academy  gave me the opportunity to really immerse myself in Aware Parenting and gain real expertise. The Aware Parenting Academy is really a deep dive into Aware Parenting! Chris is a very knowledgeable, warm, and inspiring trainer/coach. With her knowledge and experience in Aware Parenting she has managed to create a very valuable training. In The Aware Parenting Academy you learn to distinguish  the real needs behind how children behave, and you teach parents to really connect with their children. No punishments and rewards, sleep training and time-out benches, but observing, feeling and connecting. Because of this I have built up solid knowledge about Aware Parenting. (Safety and connection is key! Play is too much fun not to do it!). Going through the theory together motivates me to actually read the books. There was a nice alternation between intervision, coaching calls in which you practice with Aware Parenting and the alternation between online and offline meetings. I liked the safety in the group and the courage to choose a real connection during the live days. I experience more safety in myself and how I live my life, which makes me brave to be vulnerable and more powerful. Because of this, very valuable friendships have come about. I have also gained confidence that I can integrate this into my work. It gave me the confidence to create much more space for my own practice. I also have much more insight into my own emotions, and how to deal with them. I experienced that AWP is not only about children but that you, as an adult, also need AWP in your life. AWP is for all ages. If we applied the basic attitude of AWP with everyone around us, big and small, the world would be a beautiful place! If you would like to guide parents and children, or are already practicing, then AWP is a must! Go for your dreams, they can come true Thank you dear Chris for all the lessons I have already been able to learn from you!"
Jiska van Kasteel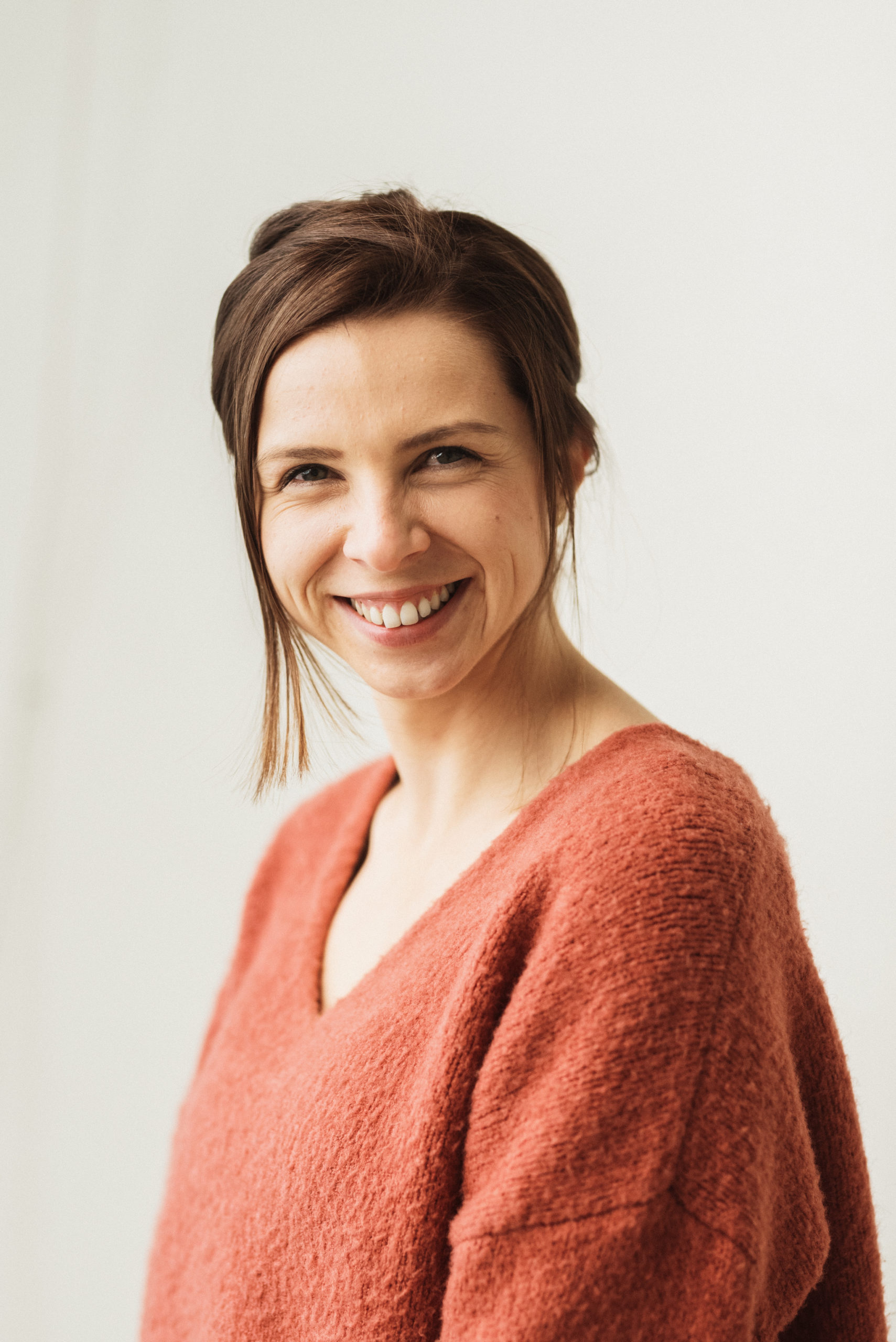 My big dream becomes a reality and now changing schools!
---
"I have been through many trainings, but never before have I made my big dream a reality in such a short time! I have been working professionally with children for 15 years; it really is a passion! I have also followed all kinds of trainings getting diploma's as a paediatric nurse, pedagogy and children's coach. I also worked in paediatric oncology and as a nurse in child psychiatry. Yet I missed something in my work in terms of the possibilities for really connecting with children. I felt so much more was needed than I saw happening at work. I felt that fixing children made little sense and that real change lay within the parents. I myself look forward to my own motherhood and still felt a great lack of knowledge and preparation. I saw last minute that an intensive training was starting in the Netherlands on Aware Parenting with Chris. I had a conversation with Chris and could only follow my heart. I quit my job and went fully for The Aware Parenting Academy and now I'm giving trainings to parents and teachers and am re-creating 4 school policies to include play in their pedagogic approach. This year was a big transformation process as a woman, as an Aware Parenting Instructor, as an expectant mother, and as an entrepreneur. Because it was so structured with live days, group sessions, theory classes and individual conversations with Chris I couldn't help but keep moving. This year has been a great transformational experience as a woman, as an Aware parenting instructor, and as an entrepreneur. I was guided to my essence, through the exercises and conversations and from there I can share Aware Parenting with others. In a few months' time I have completely immersed myself in the theory and put it into practice, I have supported families towards a more loving connection with children. I can now put into words what I see and feel, I can enter into a client relationship that is not only advisory but especially supportive from love and compassion and I am currently working on creating parenting trainings for schools and parents. Despite the fact that the road to full entrepreneurship is not a bed of roses, I received great support from Chris who, from neutrality, can bring beautiful movement in my personal process. In addition, she can make the group very safe and workable so that a fantastic group dynamic is created. Because of this I was carried, guided, motivated to always give the best of myself. A strength that I have been able to develop more and more and able to express to the outside world. I can recommend The Aware Parenting Academy  to everyone. For me it has changed my life 180° both professionally and personally. Whether you have little or a lot of experience, whether or not you are a mother, doesn't matter at all. If you feel in your heart that you really want to do this, I would not hesitate!"
Benedicte Bernard
About Chris
Chris transforms the lives of children and their families, and also works with professionals and organizations to create change. She is driven by a tremendous commitment to helping children grow up in a warm, happy and safe environment. She does this by working with parents, professionals and other adults to help them set aside the doubts and fears that dominate their parenting, step out of dogma's and guilt and letting them experience a journey of discovery and loving connection with themselves and therefore with a child. She creates a warm environment where parents are challenged and given tools to discover new perspectives and possibilities to the familiar toolset of parenting and dealing with children. A journey with her is never just about parenting. It is so much more.
Through coaching, counselling, training, and sharing deep insights, Chris helps parents and professionals step into their power and live from their hearts, so that a child can grow up with safety and love into thriving adults who are true to their authentic selves. She can rekindle love and joy like no other. Chris is keenly attuned to the essential desires of the child's heart — both your inner child and the actual children you parent. 
When she was looking for insights into herself at age 20, Chris read the book The Aware Baby by Dr. Aletha Solter. Later she read Alice Miller's book, The Drama of the Gifted Child.  These became her two favourite books. Chris has a Master of Science in Psychology, is an Aware Parenting Instructor level 2 (trainer). She is trained as a Counsellor in Transactional Analysis (BTA). She's also practiced meditation since she was 14 and practiced (Transformative) Yoga from the age of 16. She has attended numerous workshops and courses in Aware Parenting, Nonviolent Communication with Children, Transactional Analysis in Relationships, Family Constellations, Babywearing and Pikler Playroom (RIE, Gerber, Janet Lansbury). Chris works with practical models based in science, but also with her intuition.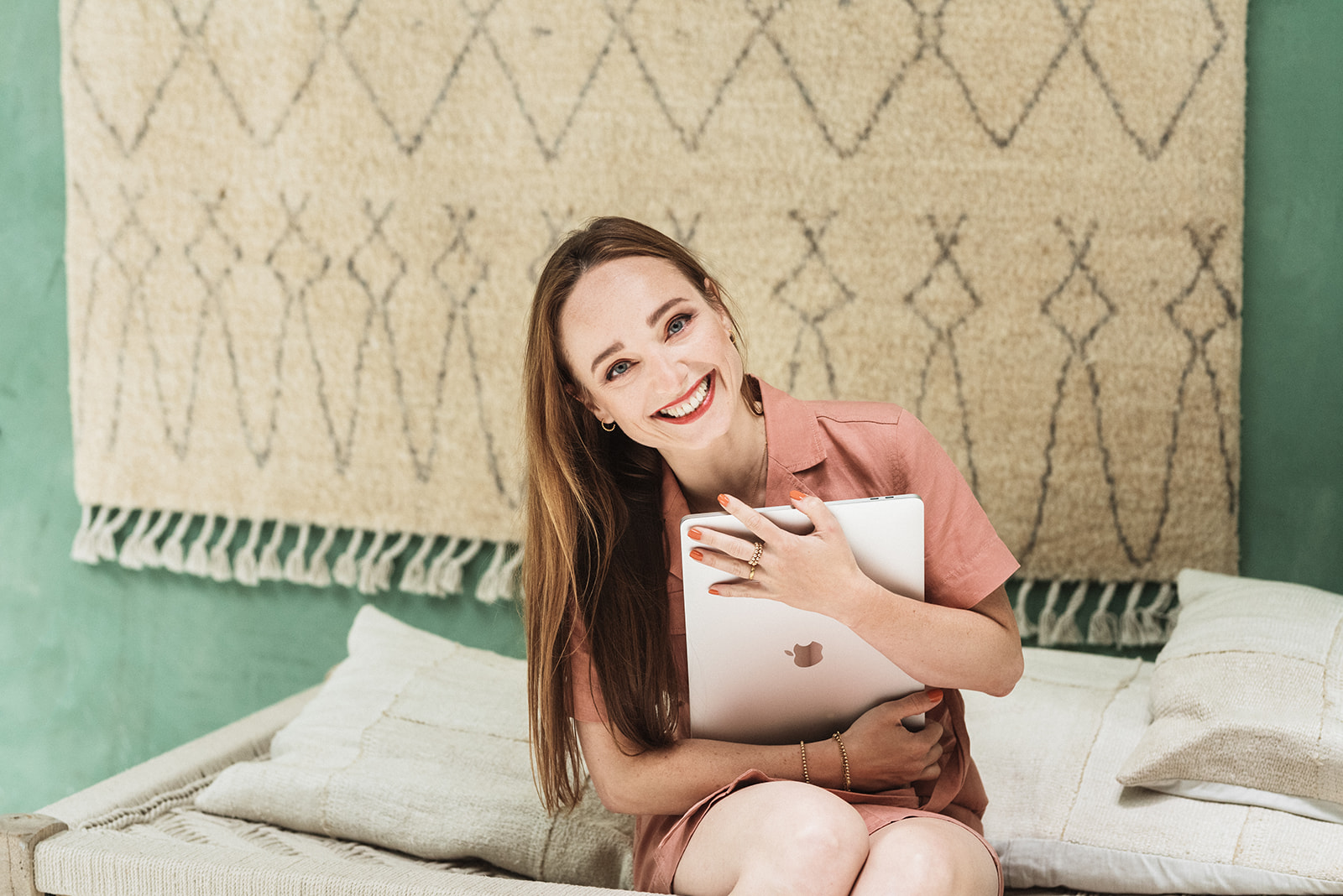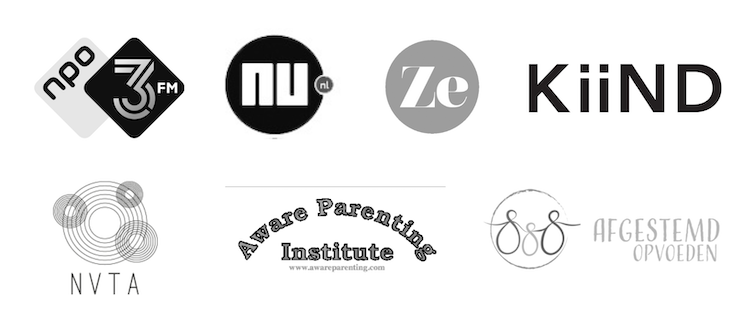 The Aware Parenting Academy 
in person in Amsterdam and also partly online
---
We will spend a year working with each other live and online. We cover all five of Aletha Solter's books. You will learn the exact strategies that Chris Muller uses with Aware Parenting, both in her practice and at home. At the end you will have the tools, models and insights from this approach to be able to pass it on in your own work!
Take the first step to make your dreams come true!
Click the button and fill out the form below for an interview!
 Sign up:
Click the button below, fill out the form and then we will schedule a call to see if there is a click and this is for you!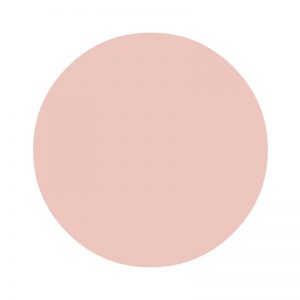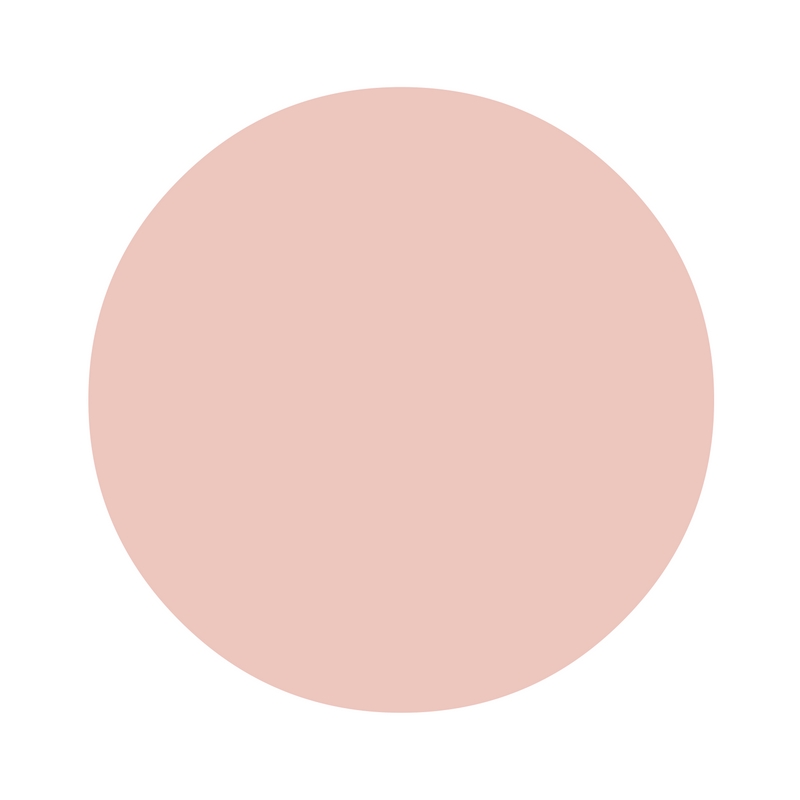 Module 1:

The Aware Baby 1

Your Vision and Your Dream
Get to know the other participants over a delicious lunch and discover what the most important pillars are for you, to do this work as an instructor. Who is the instructor you want to be? With Aware Parenting you can start helping parents, teachers and other professionals and make a huge impact for adults and children. Chris will show you the directions you can take with this approach. You will discover what the possibilities are for you and get clear about the direction you want to take with your practice or work. In this module you will already discover your own taste and preference, give your own course a direction and know where your focus lies in terms of what you want to learn. This is the birth of your new journey!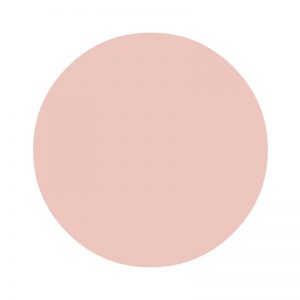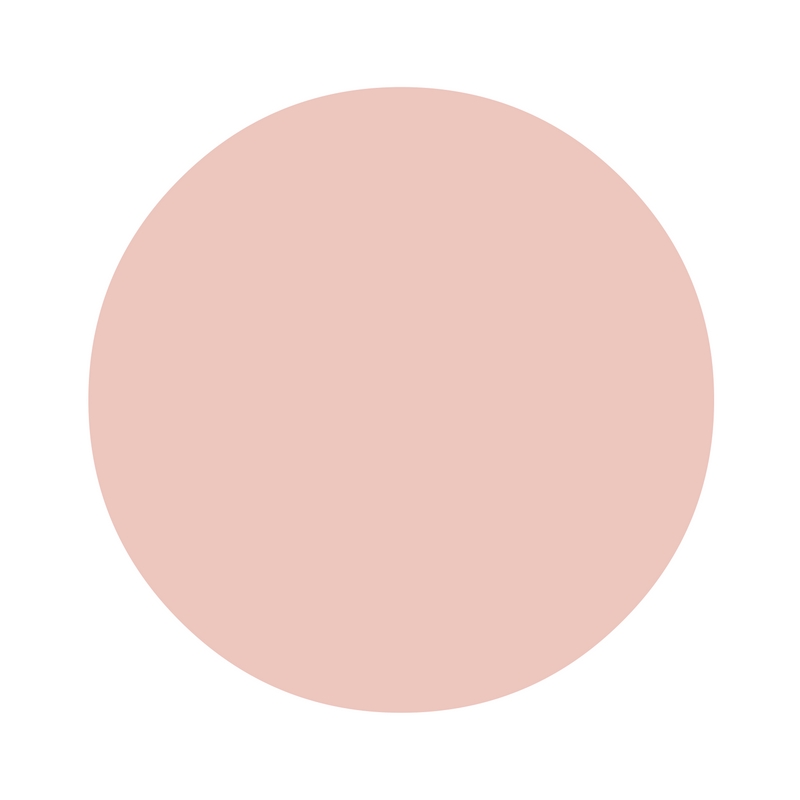 Module 2:
The Aware Baby 2
HFor many people, just reading the book to learn about this philosophy is not enough. In practice, it proves to be difficult. To successfully apply Aware Parenting with babies and toddlers (0-2), you need to know how to translate the material into practice. In this module, Chris shows you exactly how to interpret the material and how to do this in practice (regardless of the parent's basic knowledge of Aware Parenting) and how to help others apply the ideas in the book successfully and with love and respect. In this module, you will learn how to remove those pitfalls for parents and professionals and turn theory into practice so they can apply it lovingly themselves at home with their little one. We will go deeper into building a safe foundation but also get into healing birth trauma as babies.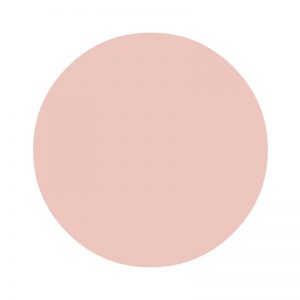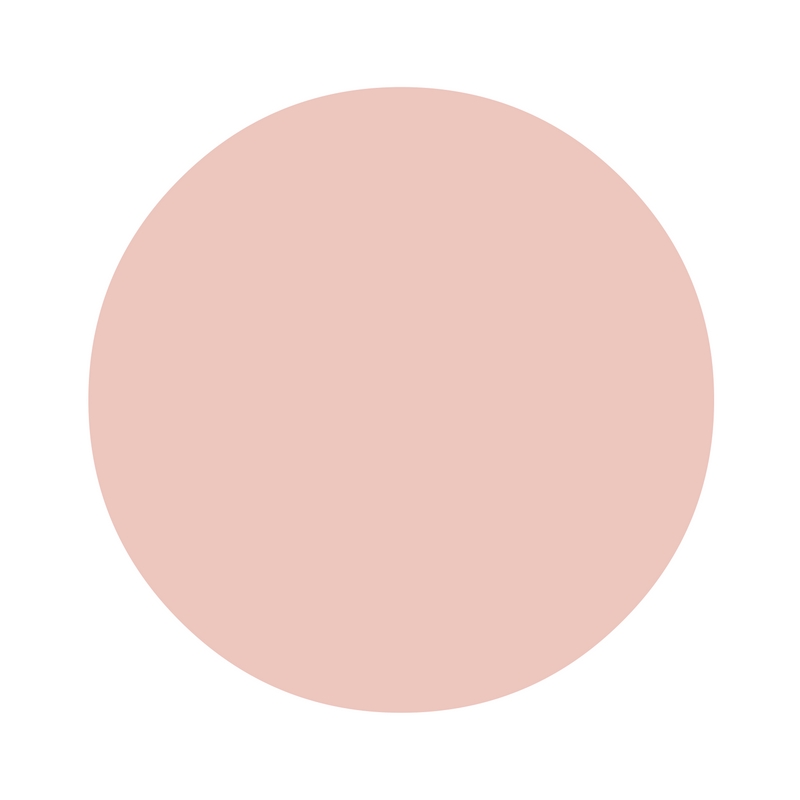 Module 3 & 4:
The Language of Crying
In most parenting advice, crying and tantrums are seen as something bad that needs to be prevented and stopped. A different view of crying and anger can help parents and professionals to deal with these emotions and their expression in a healthy and supportive way. In this module, Chris will show you how to avoid and heal the most common pitfalls you encounter as a parent and professional. You get a proven model and practical tools that are guaranteed to create clarity for yourself and to look at this "misbehaviour" differently and be able to deal with it lovingly. Hyperactivity and sleep are also discussed.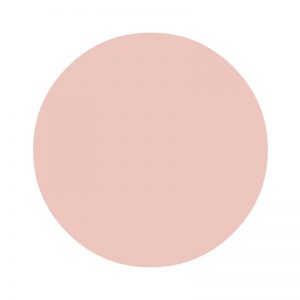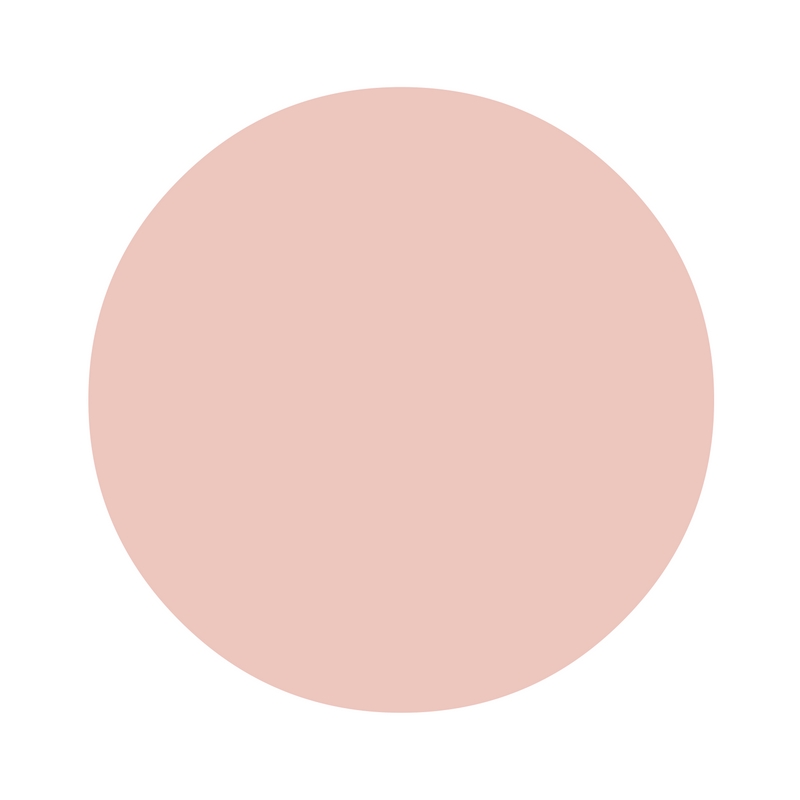 Module 5 & 6:
Attachment Play 1 and 2 (connecting play)
Playing from Connection is not about how to be a perfectly happy parent or caregiver, but rather how to handle challenges with a child in a playful and light way, so that you can authentically help children process events. How do you create a pleasant, light atmosphere at home or in the group? Play is how you build a relationship of trust with kids. Once you complete this section, you will know one of the most powerful tools for dealing with children. Chris shares her exact play tools and insights, for creating your own powerful workshops and offering guidance to parents, children and others.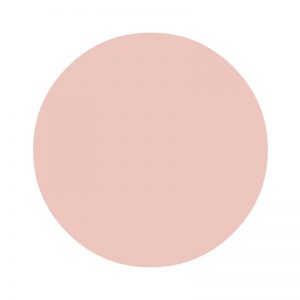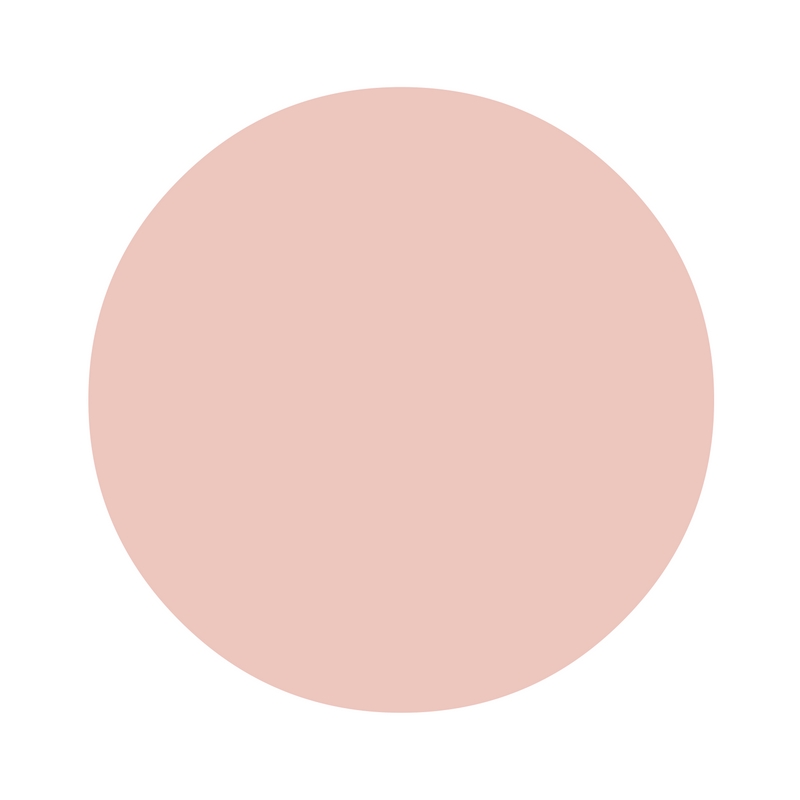 Module 7 & 8:
Cooperative & Connected (the casual child).
Imagine seeing parents and professionals beaming because they truly understand children and can better guide them to what they need, without punishment or reward. This module will show you how you can do that! In it, you'll get the models Aletha Solter uses to help you and your clients make sense of 'obnoxious' behaviour. This is a loving and powerful approach that Solter has developed over the past 40 years. It has led to tens of thousands of happy families around the world. You will discover in this module how to apply Aware Parenting with children in a broader sense and of a broader age range in daily practice. You will have tools to inspire parents and adults to deal with children without "punishments and rewards" in daily practice. Among other things, we will explore eating patterns in more depth.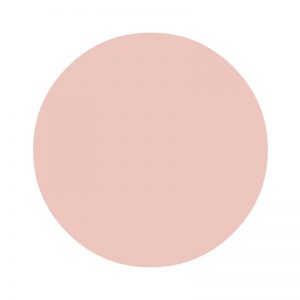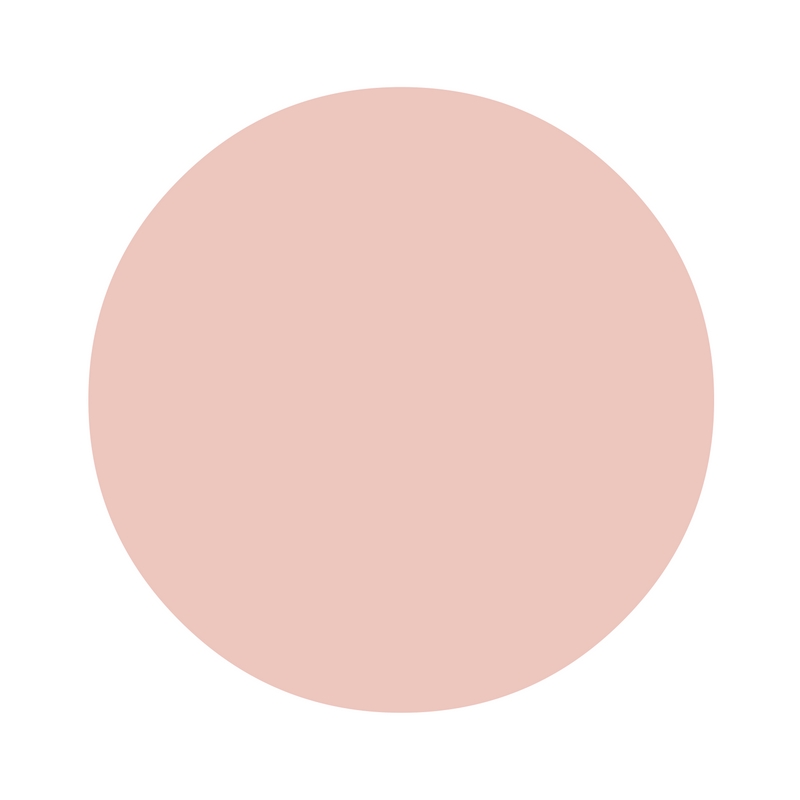 Module 9 & 10:
Drug Free Kids
If you've read all of Aletha's books, which one is left? Right. This book aimed at all ages, including teens. How do you lay the groundwork for a teenage phase where kids don't have to turn to drugs to be happy, dull their emotions and feel loved? You'll see in this module how to reap the benefits of all the previous years, from conception to the teenage years. But also: how do you deal with teenagers who want more freedom and to make their own choices? Besides, it is never too late to start with Aware Parenting. I myself read the book The Aware Baby at age 20 and look what came of it!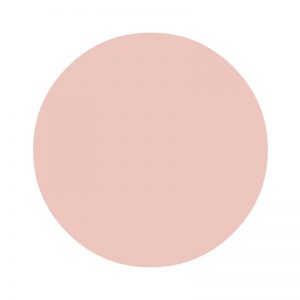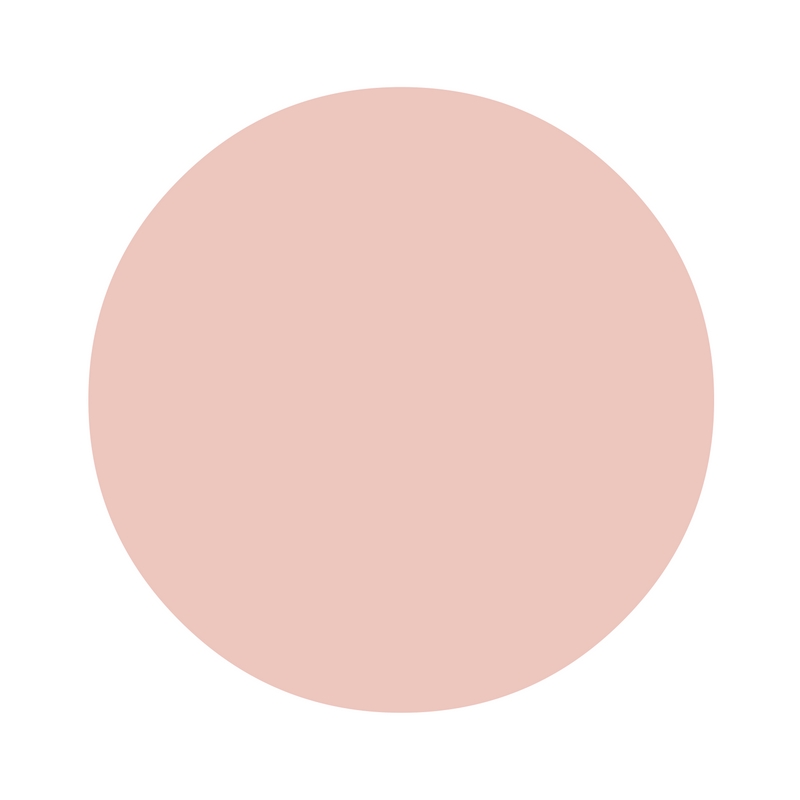 Module 11 & 12
Going out into the world
You start using Aware Parenting skills in practice. Chris gives you the support in this module to breathe life into your workshop. At the end of this module and after 10 months of intensive support, you will be ready to let your light shine during the LIVE AWARE PARENTING DAY for a real audience. You will give a presentation or workshop to parents and professionals, putting what you've learned into practice immediately and creating your first and own training which you can use afterwards in your practice and work. We will conclude the yearprogram with a delicious lunch and your diploma. You have now met almost all of the requirements to earn your certification as an instructor with Aletha. You can then officially start using Aware Parenting in your practice. You're also able to go out into the world and write a blogpost for awareparenting.nl.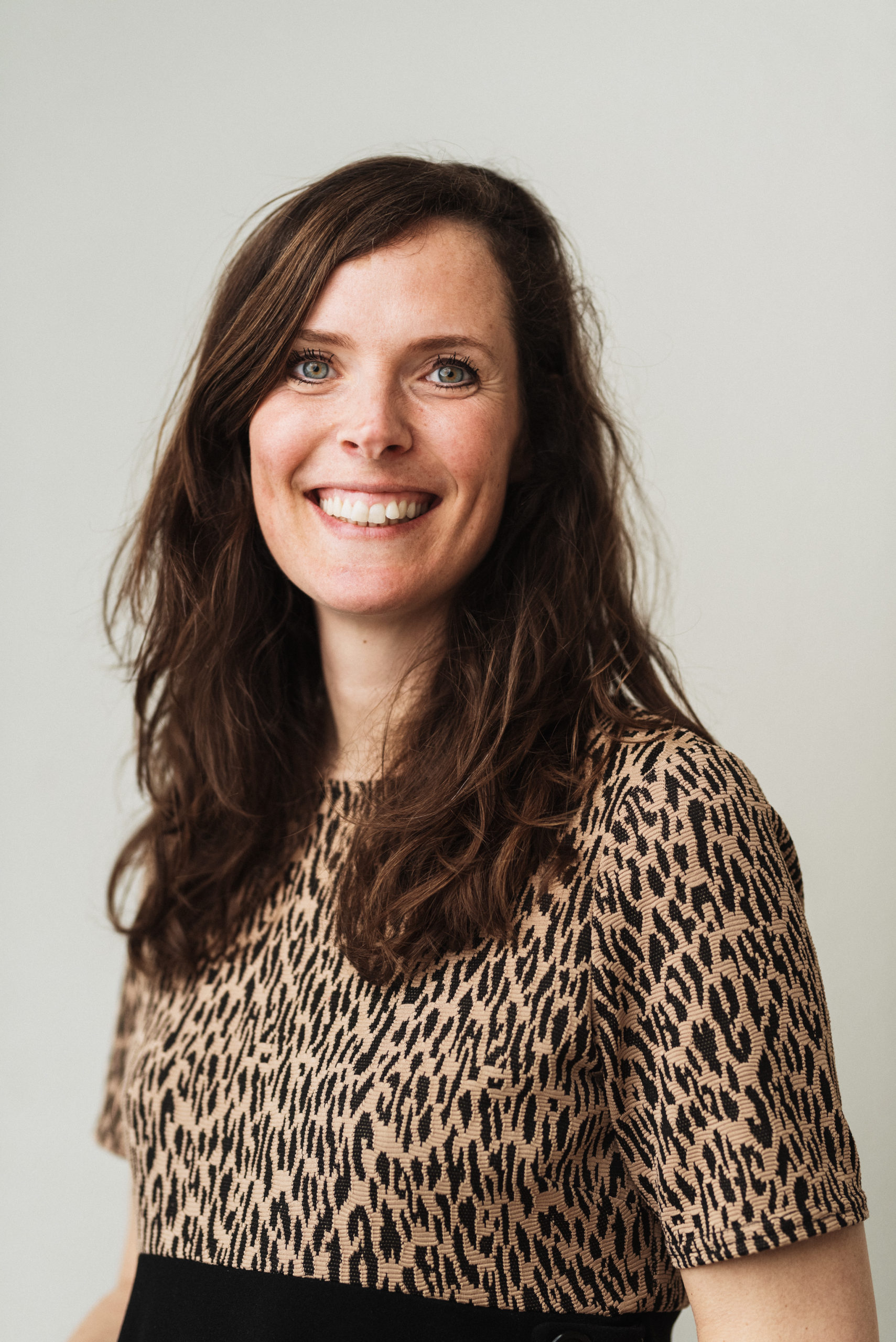 It will benefit you more than you think!
---
"I felt that I wanted to make this my work; the philosophy of Aware Parenting appeals to me so much. Through The Aware Parenting Academy  I have gained much insight into the effect of play, how I can follow the child and how effective it is to handle difficult situations or prepare for them. How to deal with the emotions of children, that crying, anger and tantrums have an important function and how you can respond lovingly. The relationships that I have built with the other participants are very valuable. I experience Chris as very pleasant. She is a very good listener, listens and speaks without judgment, asks sharp questions and gets to the point quickly. She has a lot of knowledge and experience and it is wonderful to hear her talk about this passionately! I learned especially where my own unprocessed emotions are and which old patterns come up in relation to how I parent my daughter. I now experience more peace and trust in the relationship with my daughter and how I deal with her. I also experience much more joy in it. Not only because I play more with her and see that as more valuable, but also because I become more creative in my approach with her. Not only does The Aware Parenting Academy focus on the content of Aware Parenting but also on you yourself as an Aware Parenting instructor and how you can put this philosophy into the world. The combination of the theory and insights from Aware Parenting, my personal development as a parent and the establishment of my own business and growth as an Aware Parenting instructor make it a unique experience for me. I notice that I am becoming more and more secure in my role as Aware Parenting instructor and feel confident that I really have something to offer parents. I have started my own business and quit my current work, so that is a big step! Really, do you have hesitations about doing The Aware Parenting Academy? Just do it! You will benefit more than you think. It is something every parent and everyone who works with children should do!"
Annalies Buitenhuis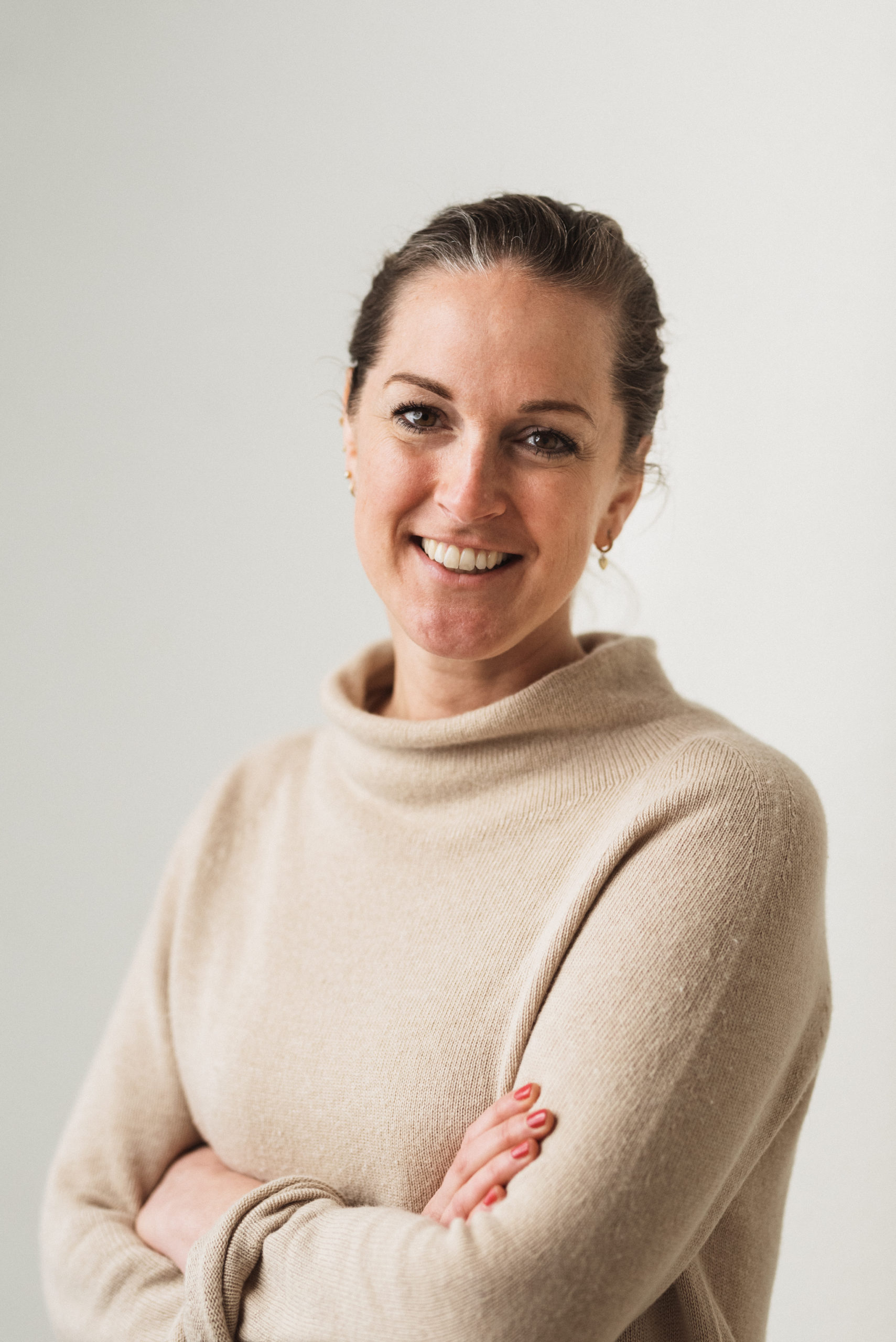 Safe group with like-minded people
---
"Chris Muller's Aware Parenting Academy prompted me to change the course of my life. When I read one of the books as a brand new mother, a lot fell into place for me; it touched something in me on many levels. Letting my child feel unconditional love, having a safe connection with her in which all emotions are welcome, raising a child without being authoritarian but also not letting her walk all over you, it was exactly what I was looking for. Something started to burn in me and I immediately felt that I wanted to know more about this and that I wanted to tell more parents about it. The Aware Parenting Academy from Chris has given me the chance to further deepen and develop the philosophy of Aletha Solter together with other lovely people and has given me all the experience and tools that are necessary to be able to call myself an expert. Chris her guidance is very valuable, I have learned a lot about myself and I was lovingly challenged to keep developing myself. Moreover, it is very healing to be able to explore all this while knowing you are supported in a loving, safe group with like-minded people who are going through a similar growthprocess. Meanwhile, I have quit my job and thanks to Chris and her training, I have gained enough self-confidence that I dare to follow my passion. I am ready to spread the Aware Parenting philosophy in the world and am grateful that I can give parents the gift of relaxed parenting with loving connection!"
Leonore van Ommen
clarity on how you want to work with Aware Parenting in your own way
(with children, adults, teachers or in any other setting)
 
guidance in reading the 5 books of Dr. Aletha Solter
 
in-depth knowledge of the theory of Dr. Aletha Solter's Aware Parenting
learn to embody and transmit this philosophy
 
practice with real life cases, workshops, etc.
group AND 1-1 support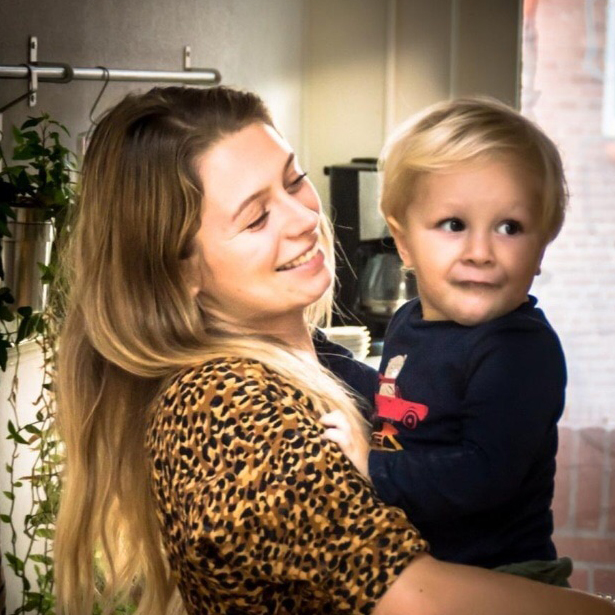 ONE OF THE MOST BEAUTIFUL CHOICES
---
"Dear Chris, This trip feels and is WONDERFUL. One of the most beautiful choices I have made. I really followed my heart to start your training. This has opened so many doors for me. After only five months I was able to give my first parenting circle/workshop myself. And I started working on my website during the Academy, which I never thought I would do so soon. This was just the beginning. I'm now working with this in my own practice where I do inner child work and other trainings. The Aware Parenting Academy is very personal because and because of this I've grown with very big leaps. I am much stronger as a mother and most importantly I dare to make choices from my heart and I let my fears lead me less. Chris, I am very grateful for your love, your wisdom and your humour. Lots of love!"
Willemijn van Duinen

rediscovering myself
---
"I experienced the Aware Parenting training as a wonderful journey: rediscovering myself as a parent, actually seeing and understanding our children and my personal growth. What I like about Chris is that she gives that space for everyone's personal growth as a parent and as an individual.  During The Aware Parenting Academy I also put what I learned into practice and was able to coach other mothers; a great experience! Meanwhile, I am busy giving workshops and mothering circles. The Aware Parenting Academy  is a journey through life and I definitely recommend it.
Love,"
Vanessa Feenstra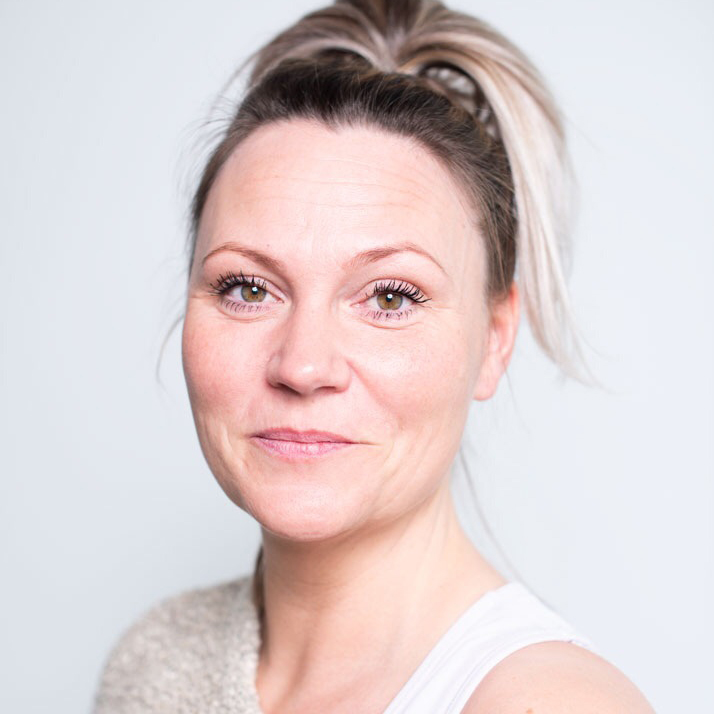 STRONGER AS A COACH AND MOTHER
---
"The Aware Parenting Academy has deepened my ability to connect parents and children.The theory in the books gives valuable insights into the needs and behaviours of children and how parents can guide their children in a loving way while raising them. The alternation between live workshops and online group meetings gives more depth to the theory and makes you really feel and understand what you want to convey within families. I found the most valuable part of the program to be the personal coaching sessions I had with Chris. Chris is a warm, open woman with a lot of wisdom that she conveys with respect. In the personal coaching sessions there was room to look at what I myself was struggling with in the implementation of Aware Parenting both in my own home situation and in the coaching I did with other mothers in my practice. This has really given me depth in strengthening the connection with myself, my children and the parents in my practice. I feel more solid in my own motherhood and I feel stronger as a coach in my practice with beautiful valuable insights to share with my clients again.
Love,"
Angelique Buik-Franken
Are you ready to:
Bring Aware Parenting into the world?
 Join this year program full of support to start doing this
my knowledge, loving professional guidance
support from like-minded people and getting started together
Do you feel butterflies?
Click on the button and fill out the form below for an interview!
 Would you like to explore the possibilities?
Wondering if this is for you?
 
Click the button below, fill out the form and then we will schedule a call to see if there is a click and see whether this is for you!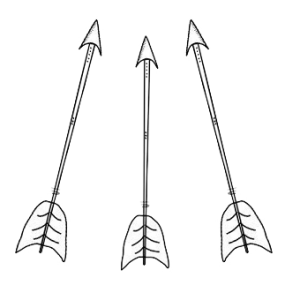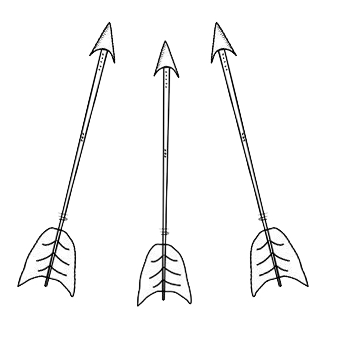 FAQ
WILL I GET A CERTIFICATE OF PARTICIPATION?
JYes, you will receive a certificate of participation. Also, together with all participants, you will give a presentation / workshop as a conclusion during an Aware Parenting day in 2022, which I will organise.
DOES THAT MAKE ME AN AWARE PARENTING INSTRUCTOR?
You meet almost all the requirements after The Aware Parenting Academy . Aletha Solter then certifies you as an instructor and before that you have to do some things (write a letter, fill out a questionnaire, have an interview) with Aletha Solter. Aletha Solter then gives you a certificate as an instructor.
DO I MEET THE REQUIREMENTS TO BECOME AN INSTRUCTOR?
You will receive a certificate of participation from me. If you follow the program and have done everything, you meet almost all the requirements (you then only need to do the certification procedure with Aletha Solter).
IS PAYMENT IN INSTALMENTS POSSIBLE?
Yes, you can pay in instalments.
CAN I WRITE IT OFF AGAINST MY TAXES?
Yes if you have your own business in this field, you can deduct the VAT and enter the whole amount as an investment. Ask your accountant for details.
CAN I ALSO PARTICIPATE IF I DON'T HAVE A COMPANY YET?
Yes, you can also participate if you do not have a business or are not yet a professional. Also read the reviews.

CAN I ALSO PARTICIPATE AS A PROFESSIONAL?
Yes, the program has been designed to allow you to integrate Aware Parenting into your work. Also read the reviews.
IS THE PROGRAM ONLY RELEVANT IF YOU WANT TO WORK WITH PARENTS OR YOUNG CHILDREN?
No, the program is also applicable in other contexts. For example, for working with teachers or if you are a teacher yourself. Or if you are a psychologist it will give you profound insights into how childhood experiences shape adults.
IS THE PROGRAM ONLY ONLINE AND PRE-RECORDED?
No, the program is both live online and live in Amsterdam. It includes 1-1 coaching and is interactive, together with me and the other participants.
IS IT ONLY THEORY OR ALSO EXERCISES?
There are exercises, you get to work with examples and cases and at the end you give a presentation/workshop during the Aware Parenting day. There is interaction with the group and also with me.
CAN I GET CREDITS?
No

Take the first step to make your dreams come true!
Click the button and fill out the form below for an interview!
 Sign up:
Click the button below, fill out the form and then we will schedule a call to see if there is a click and this is for you!